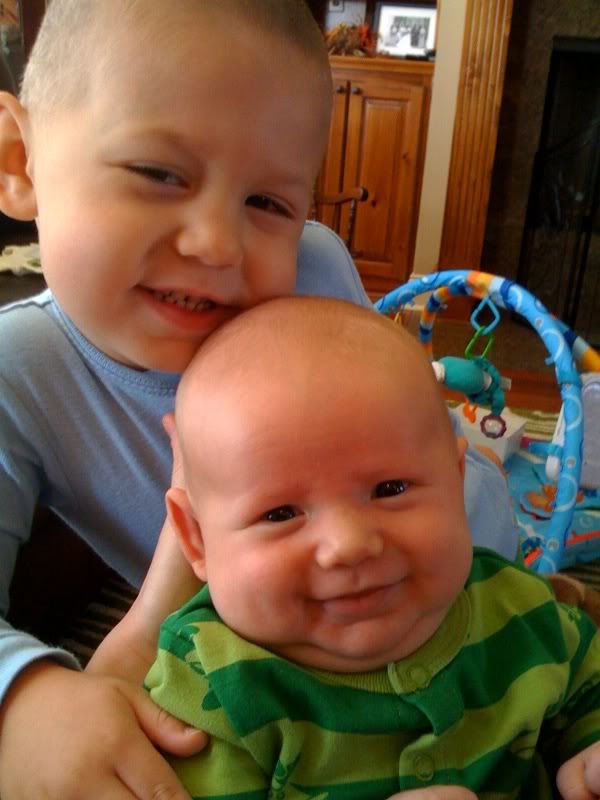 (my iPhone view shows this pic being cropped along Jackson's face... Click the image for a full view. Technology. Go figure...)
Hi loves.
So sorry for being MIA. I have not been off gallivanting... Or dug down elbow deep in the sand on a beach somewhere sipping a corona with lime. No, I have not been traipsing through small towns on some random road trip to see America... Or cuddled up in some bed under battenburg lace sheets with a balcony view at a sweet bed and breakfast. Nope.
Ive been here. With my boys. Yes, all three of them. The kicker is- I've been computer.less. I mean, I AM computer.less. And computer.less is how I'll stay until mid.next.week.ish. Yes, I'm annoyed but that really doesn't help things. Another windows update has corrupted my operating systems. Some dell technician will solve my problem one day. *sigh*
For now, I sew. I nurse. I make forts. I do dinner. I kiss boys all day. Oh, gardening and photshoots included. Oh!!! And nights spent watching the College World Series... *love.* Yes. That's it really.
So life is good. Just a little less "connected.". And that's not always a bad thing. Maybe when I'm back online I'll do a post a day or something... But for now I'll leave y'all with the above pic taken by Lola, the supersexy iPhone. I'm publishing this from said iPhone- so forgive me. I'm not in my groove. ;)
<
Peace, love, and 13 lbs. 7 week old infants... Who smile... On PURPOSE!
Xo
Lmkw